Amethyst pendant "Gaia's Song"
Little treasure inspired by nature, this pendant holds between its leaves a natural amethyst of 12 x 16 mm. Customizable, you can choose the length of your chain via the drop-down menu!
- High quality pewter pur at 97% (hypoallergenic)
- Totally handmade in our small french studio
- Natural amethyst
- Stainless steel chain of 46 or 60 cm (17" or 24"), hypoallergenic
- Size of the pendant: 2,5 x 1,8 cm
Secured payment
Orders shipped within 72h, shipping cost starts at 3.50 euros

Handmade creation
Free shipping on orders over 150 euros
*Except for retailers

Amethyst pendant
"Gaia's Song"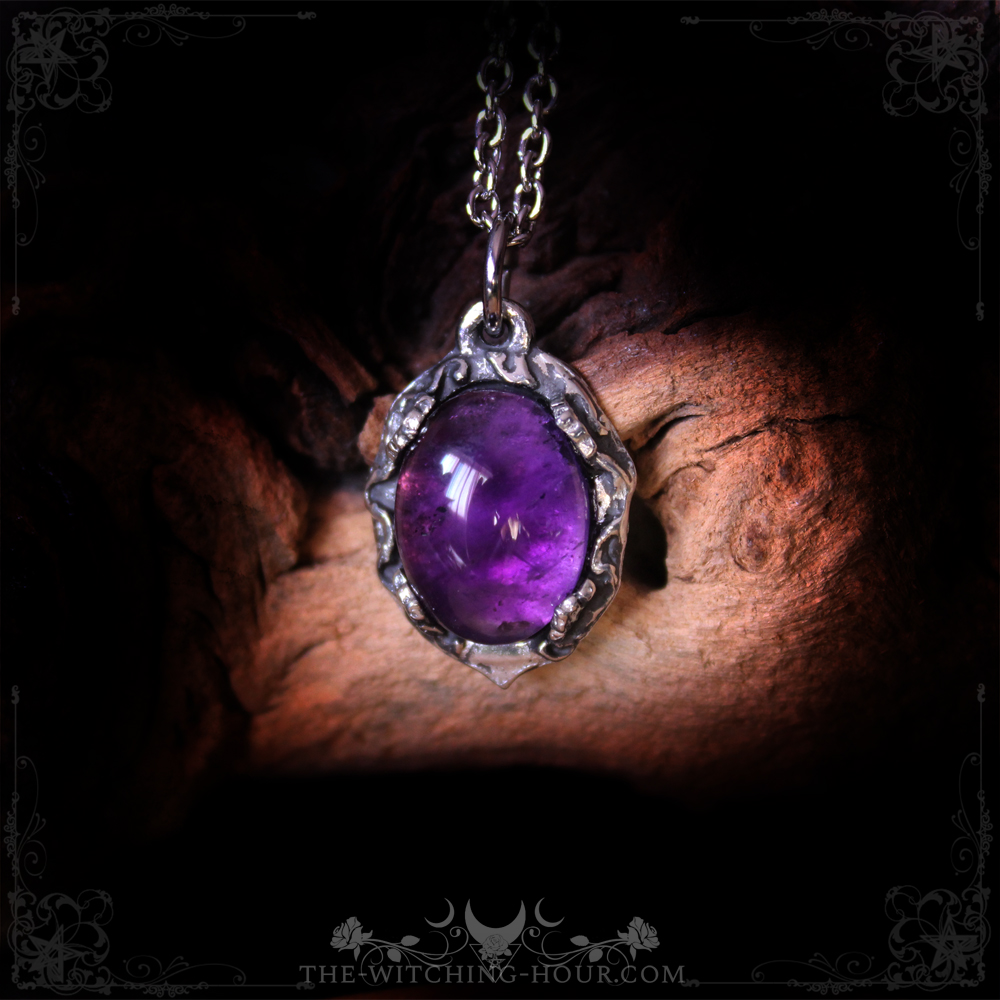 This pendant is an exclusive design of The Witching Hour
It is totally handmade from high quality materials in our french studio

The Amethyst
Amethyst is a stone of spiritual protection and purification. It acts on the crown chakra and the third eye, and promotes meditation. Because of its purifying properties, it is very useful to help create an energy shield that will protect you from the surrounding negativity. Amethyst stimulates intuition, favours visions and dreams, and is therefore recommended for divination and oniromancy, but also for working to increase psychic capacities, especially clairvoyance. On a psychological level, amethyst helps to calm nervousness, as well as to remain concentrated.

Our quality policy
We only use high quality pewter to create the jewelry of our brand. This pewter is pure at 97% and in accordance with European standards (lead, nickel, cadmium, mercury and antimony free).The chain is in stainless steel.
All these metals are hypoallergenic.
The pewter alloy we use is the finest, its purity allows it to be used to make dishes. It does not require any specific maintenance and is made to last many years.


No reviews at this time.
Amethyst pendant "Gaia's Song"
(

32

EUR

)
16 other products in the same category: