Pentagram pendulum with clover flower "Litha"
This resin pendulum protects forever a delicate clover flower and a few leaves, like a treasure of nature evoking summer and by extension, the Litha sabbat. It is surmounted by a small pewter pentagram and a chain ending on a small swarovski crystal drop.
- High quality pewter, 97% pure and hypoallergenic
- 20 cm stainless steel chain
- Authentic swarovski crystal
Secured payment
Bank card - Amazon Pay - Bank transfer
Orders shipped within 72h
Shipping with tracking number from 2,50 euros
*Available only on jewelry for Canada, USA and Europe, not available for retailers
Handmade creation

Pentagram pendulum with clover flower
"Litha"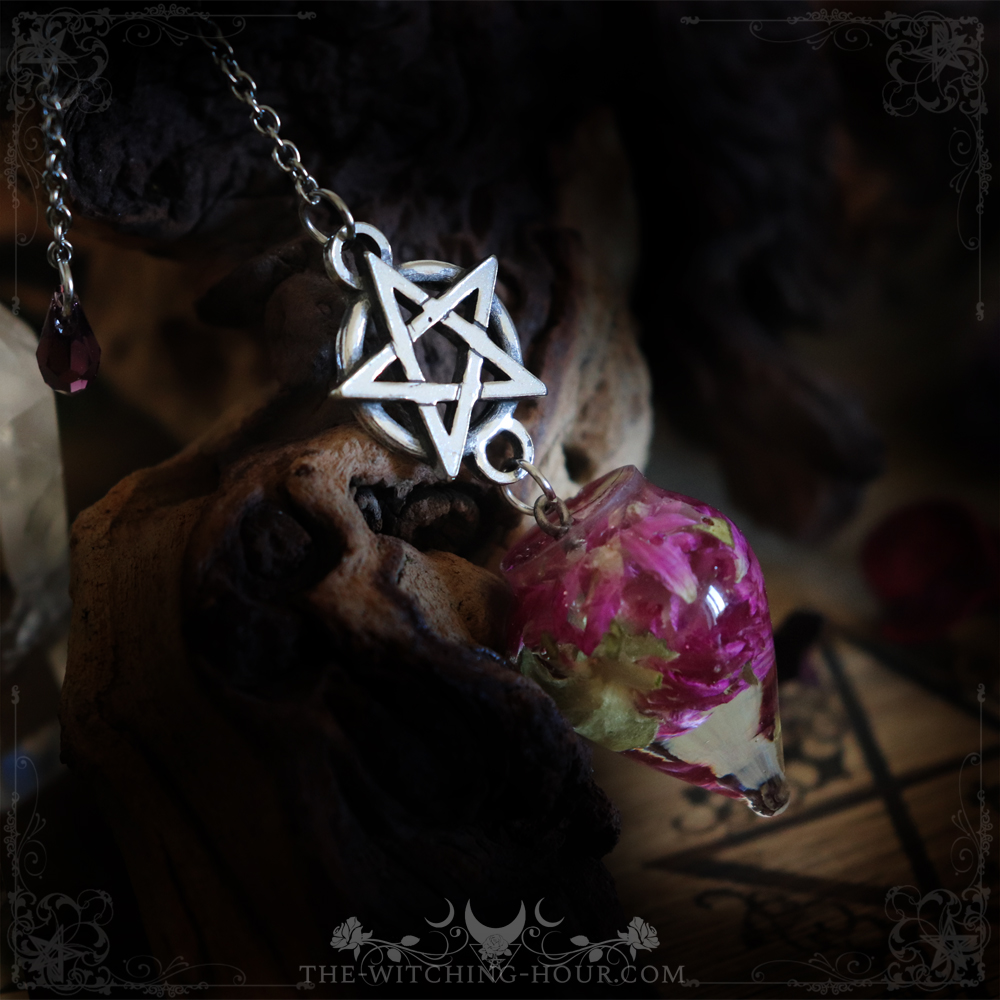 This pendulum is an exclusive design of The Witching Hour
It was designed and totally handmade from high quality materials in our small french workshop
Every pendulum is handmade, so the leaves and clover flowers are placed differently, making each pendulum very unique.

The symbolism of the pentagram
The pentagram is a five-pointed star surrounded by a circle. It symbolises the union of the spirit with the natural elements (water, earth, air and fire) in the great whole of the universe symbolised by the circle. When the star of the pentacle is pointing upwards, as it is here, the spirit is considered to be symbolically turned towards the sky, and therefore towards spirituality. A popular symbol in neo-paganism, it is often seen as protective.

Maintenance of your pendulum
We advise to avoid soaking your pendulum, or to use the salt method to purify it, as it would damage the patina of the pewter and the resin. Also avoid exposing it to the flame of a candle or too close to your burning incense sticks.
To purify your pendulum, we advise you to let it rest a whole day on a rock crystal, this will be enough and will not damage the resin.

Our quality policy
All the pendulums of our brand are totally handmade from the best materials. The pewter alloy we use is 97% pure and completely hypoallergenic. It does not contain any substances that are potentially harmful to your health and complies with European laws.
This pewter alloy has the advantage of oxidizing very little over time. However, it is preferable not to expose it to an acidic environment, which could accelerate oxidation and make the pewter become more gray.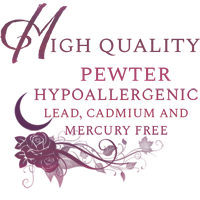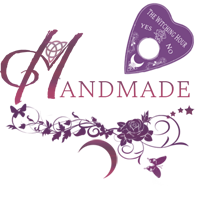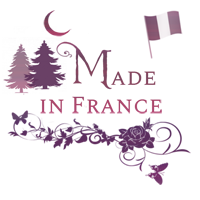 Data sheet
Compositions

High quality pewter (97% pure), Stainless steel, Resin

Styles

Pagan

Hauteur

6,5 cm

Largeur

2,5 cm

Length of the chain

20 cm
No reviews at this time.
Pentagram pendulum with clover flower "Litha"
(

29

EUR

)
16 other products in the same category: