Ouija pendant
This pewter pendant which represents a ouija pointer with ivy leaves is decorated with a rainbow moonstone or an onyx, according to your choice. Its stainless steel chain is adjustable.
Size of the oui-jà pointer + Leaves: 4 x 3,5 cm
Length of the chain: 46 cm
Crafter: The Witching Hour
Secured payment
Orders shipped within 72h, shipping cost starts at 3.50 euros

Handmade creation
Free shipping on orders over 150 euros
*Except for retailers
This pendant is handmade in fine pewter (97%), it does not contain lead, nickel, mercury, cadmium and antimony (which are dangerous substances that you can find in alloys of bad quality pewter). The chain is in stainless steel and titanium jumprings. All these metals are hypoallergenic.
In the same collection: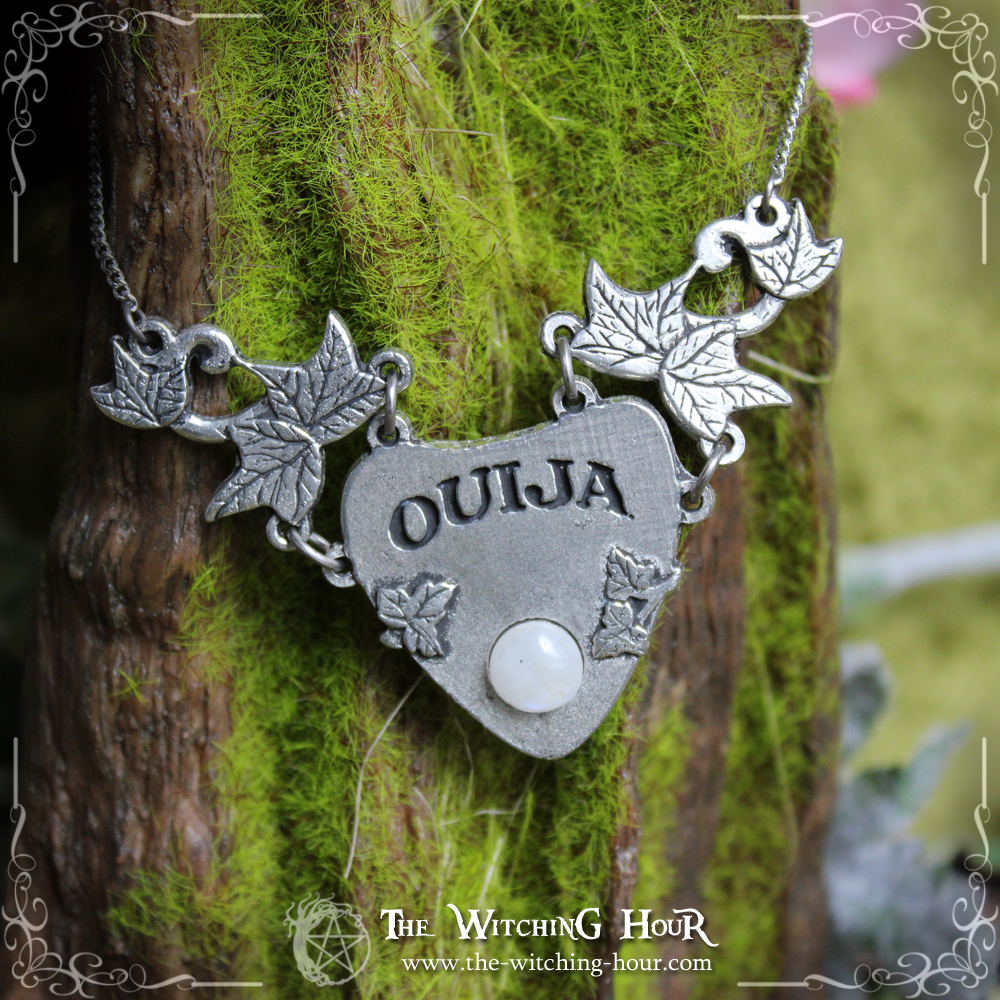 16 other products in the same category: