A creation featured in the Marianne mag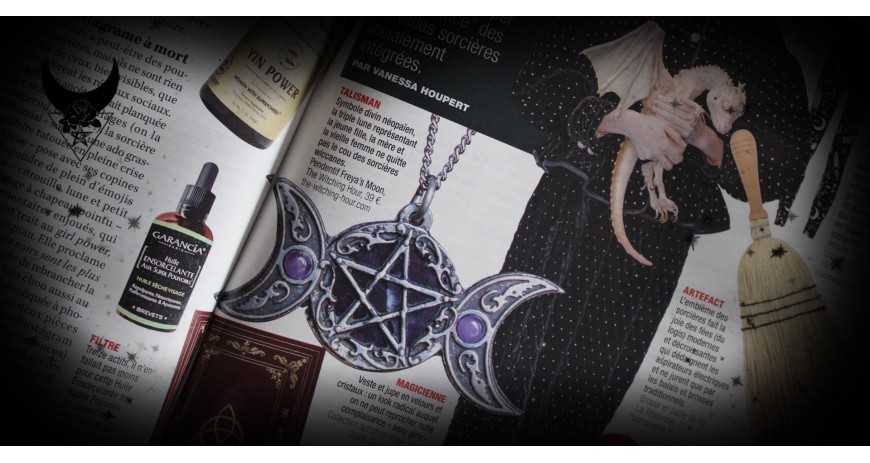 Hello everyone!
This month, the pentagram Freya's Moon pendant featured in the Marianne magazine. This article is about witches in our society, and Marianne magazine contacted me to ask the permission to use the Freya's Moon pendant as an exemple of the jewelry that witches like to wear.
It is always a pleasure to see my work in a magazine, especially in serious ones! Marianne mag is always so respectful of my work, and their topics are always interesting (especially if you like news, politic and sociaty facts).
If you want more informations about this pendant, please click here