Sigil of Lilith necklace "Purple Rose"
This pendant representing the sigil of Lilith is decorated with a moon crescent on which intertwine leaves, a purple rose and swarovski crystals.
The rose symbolizes the mystery and femininity, of which Lilith is the symbol. But also the twilight with its purple color evoking the end of a sunset, and the so specific color of the sky preparing to welcome the moon.
-Fine pewter 97% pure and hypoallergenic
-Handmade in our french studio
-Stainless steel chain of 46cm / 17" or 60 cm / 24", according to you choice
-Size of the pendant: 4,8 x 3 cm
Secured payment
Bank card - Amazon Pay - Bank transfer
Orders shipped within 72h
Shipping with tracking number from 2,50 euros
*Available only on jewelry for Canada, USA and Europe, not available for retailers
Handmade creation

Sigil of Lilith necklace
"Purple Rose"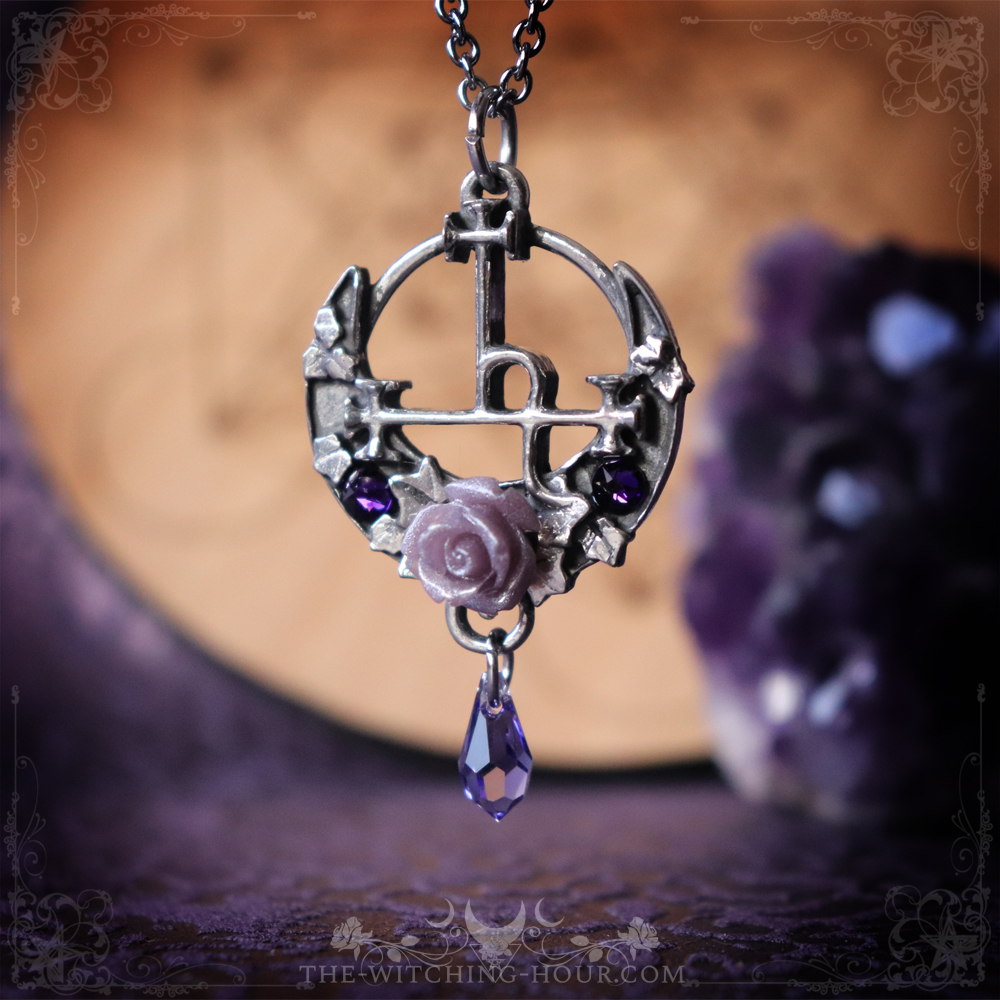 This pendant is an original creation of The Witching Hour
It was designed and handmade from high quality pewter in our small french studio
Every roses are totally handmade, so they are all slightly different from each other, which give a unique touch to this necklace.

About Lilith
Lilith is a symbol of femininity, beauty, freedom, rebellion, strength and courage. She is the liberator of the women, encouraging them to be strong and to fight for their rights. Lilith is also known to help during the childbirthes and all which concerns the feminity.
She is associated to the night and to the moon, to the water, to the rose, to the snake, to felines, and more particularly to the cat, to the owl and to the hyena.
In the tarot, she is symbolized by the Empress and the High Priestess.
She is often associated with Ishtar/Inanna, with Isis, or with Kitra for vampyres. In the Luciferian Wicca, she embodies the goddess, the symbol of the feminine energy of the universe (associated with the God, Lucifer, the symbol of the male energy).

Our quality policy
We only use high quality pewter to create the jewelry of our brand. This pewter is pure at 97% and in accordance with European standards (lead, nickel, cadmium and antimony free).
The chain is in stainless steel and titanium jumprings. All these metals are hypoallergenic.
We only use authentic swarovski crystals on our jewelry. The black roses on this pendant are handmade from black resin.
The pewter alloy we use is the finest, its purity allows it to be used to make dishes. It does not require any specific maintenance and is made to last.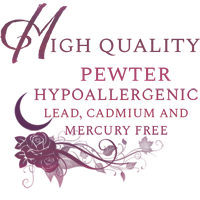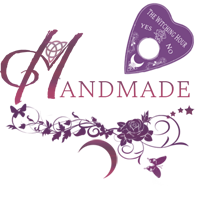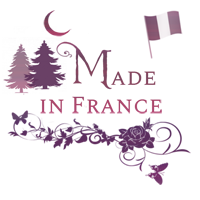 Data sheet
Styles

Pagan, Luciferian, Wiccan, Gothic, esoteric

Hauteur

4,8 cm

Largeur

3 cm

Length of the chain

46 or 60 cm according to your choice

How to take care of your jewelry

Avoid wetting it regularly to not alter the grey patina. Remove it for exercise and sleep.
No reviews at this time.
Sigil of Lilith necklace "Purple Rose"
(

32

EUR

)
8 other products in the same category: