
Witchy jewelry and occult supplies crafter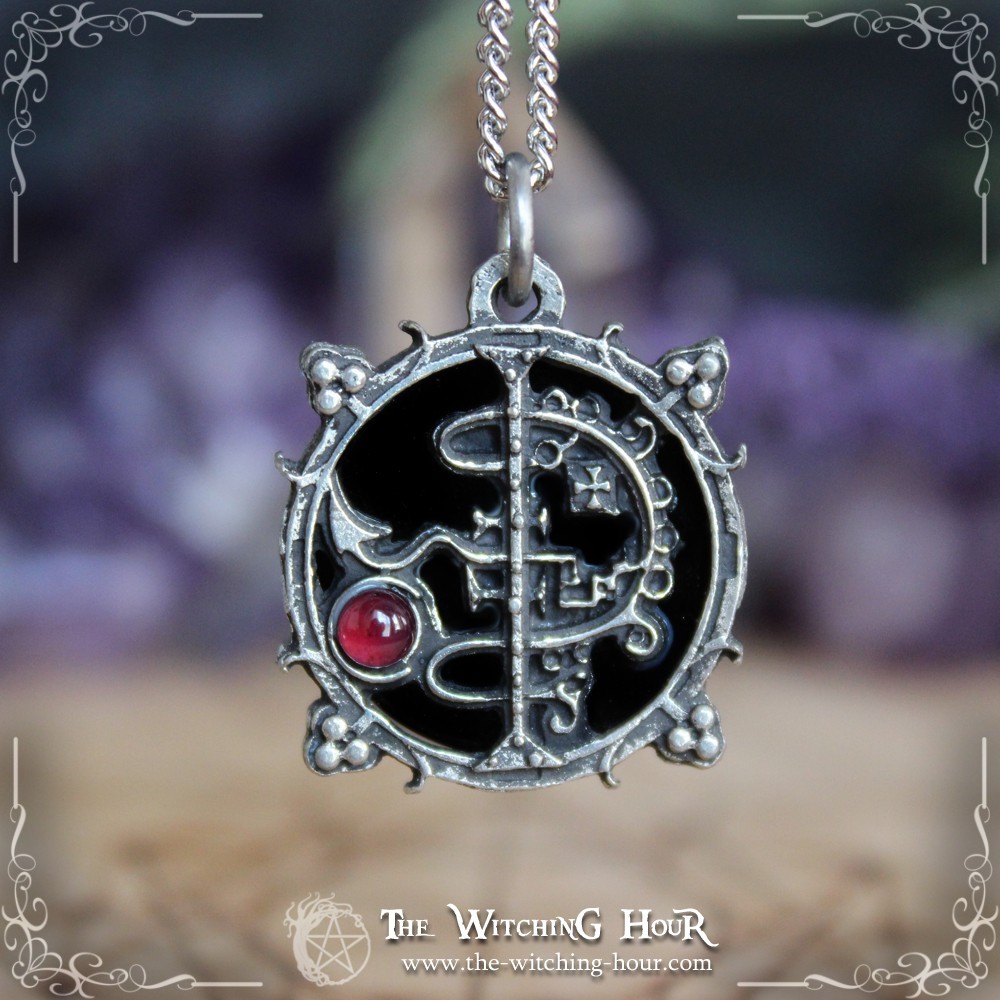 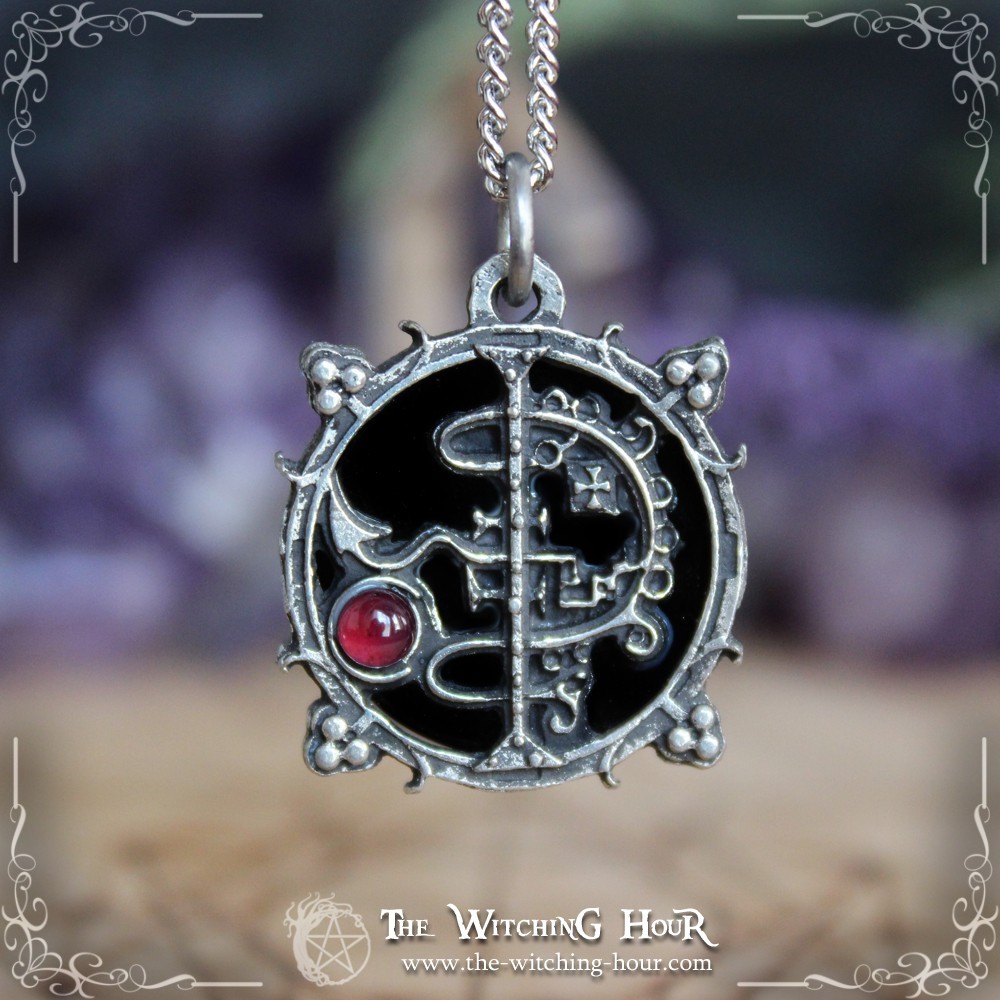 
Sigil of Asmoday (Asmodeus) pendant
Delivery time from 10 to 30 business days, depending of the destination
Last items in stock
This sigil of Asmoday pendant is adorned with a natural gemstone cabochon of 20 mm, which appears through the sigil, creating a beautiful contrast.
The sigil of Asmoday is also decorated with a small gemstone cabochon of 4 mm. Several gemstones are available via the drop-down menu.
High quality pewter, pure at 97% (hypoallergenic)
Natural gemstones
Handmade
Stainless steel chain of 46 or 60 cm
Diameter of the pendant: 2,2 cm
Average votes for this product
star star star star star
Based on
4
customers advices.
Secured payment

with bank card or Amazon Pay

Shipping from 2,50 euros on jewelry

(edit with the Customer Reassurance module)

Easy return

If you change your mind, you have 14 days to return your package (see conditions)
Sigil of Asmoday pendant
This pendant is an original creation of The Witching Hour
It is totally handmade with high quality materials in our small french studio
The stones are natural, so their color and details can be slightly different.
About Asmoday
Asmoday, also called Asmodeus, Asmodai or Asmodeus (which means "the fiery breath of God"), is a great and powerful king according to the Lemegeton. According to the Lemegeton, he teaches arithmetic, astronomy, geometry and absolutely all trades.
Asmoday is full of wisdom, very courteous and pleasant. He usually appears as a handsome, distinguished man with long black hair and olive skin. His colors are black, blue, red and green (peridot).
To choose your stone well
Onyx supports us during difficult and stressful times, and helps us realize that we are all responsible for our lives, and therefore our future. This stone helps to build self-confidence, stabilizes and helps to calm fears.
Tiger's eye is a stone very well known for its protective aspect. Indeed, its energy is more transmitting than receptive, which allows it to keep away negative energies, but unlike other protective stones, the tiger's eye returns these energies to the sender. It is also an interesting stone for stimulating the lower chakras, but also for enhancing psychic abilities when placed over the third eye.
Labradorite is a protective stone that helps to clear the energies of the aura. It raises consciousness and allows one to connect with the energies of the universe. Labradorite is considered the stone of esoteric knowledge because it is supposed to facilitate initiation into the mysteries. It is a perfect companion to stimulate intuition and psychic abilities in general.
It helps to clear away the fears that clutter our lives and the residue of past disappointments, including those from previous lives. Labradorite also stimulates the imagination while calming overactive minds.
Golden obsidian is a black stone of volcanic origin with golden highlights. Considered a stone of protection, golden obsidian is often recommended to ward off negative energies. Particularly spiritual stone, it invites to the research and the understanding of the beliefs.

Data sheet
Compositions

Fine pewter, Natural gemstones, Stainless steel

Styles

Pagan, Luciferian, Esoteric

Length of the chain

46 cm

Diameter

2,2 cm

How to take care of your jewelry

Avoid wetting it regularly to not alter the grey patina or damage the glue. Remove it for exercise and sleep.
Average votes

5.0 / 5

star star star star star

4 advices

Your review means the world to us!

When you let a review, you help other people in their purchases by sharing your experience and you let us know if you like your items!
Sigil of Asmoday (Asmodeus) pendant
(

40.5

EUR

)
star star star star star

5.0

/

5

-

4

ratings -

4

advices
Customers who bought this product also bought:
4 other products in the same category: