w3c
w3c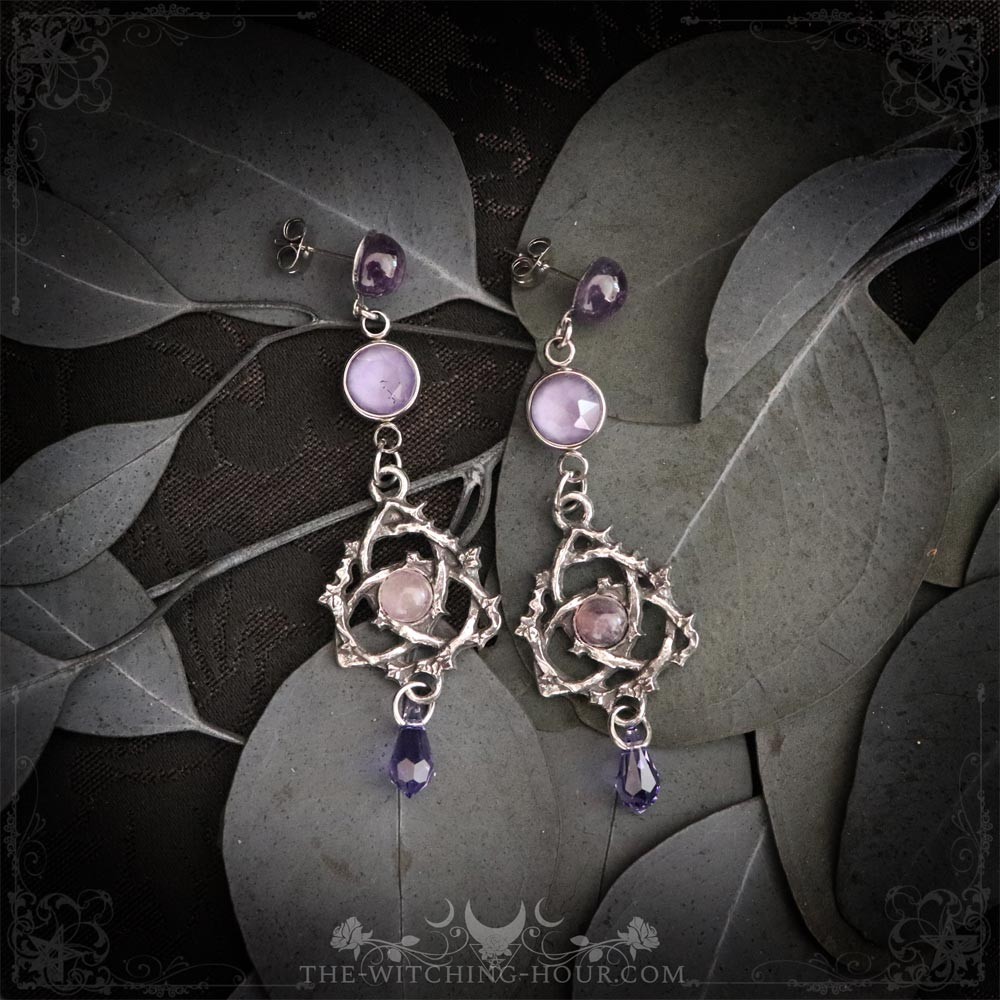 Triquetra earrings with amethyst
These triquetra earrings are adorned with amethysts and purple swarovski crystals. The symbol of the triquetra evokes the triple goddess, but also the cycles of life, death and rebirth similar to those of nature.
- Handcrafted in our small Vosges workshop
- Triquetras in fine pewter, 97% pure and hypoallergenic
- Hypoallergenic stainless steel studs
- Length of the earrings: 6,9 cm
Secured payment
with bank card or Amazon Pay
Shipping from 2,50 euros on jewelry
(edit with the Customer Reassurance module)
Easy return
If you change your mind, you have 14 days to return your package (see conditions)

Amethyst triquetra earrings
"Ivyana Faorelia"
These earrings are an exclusive creation of our brand
They were designed and handmade in our small Vosges workshop
The symbolism of the triquetra
The triquetra, also sometimes called trinity knot, is a very famous Celtic symbol. In paganism, it symbolizes the triple goddess, but can also represent the elements (water, earth and air), or the cycles of life, death and rebirth. The three branches of the triquetra also refer to the trinity, which is why this symbol was later taken up by Christians.
Amethyst in lithotherapy
The amethyst is a purple stone that can be clear or dark, sometimes streaked with white (chevron amethyst). It is considered as a stone of spiritual protection and purification.
It acts on the crown chakra and on the third eye, and favors meditation. Because of its purifying properties, it is very useful to help create an energetic shield to protect you from the surrounding negativity.
Amethyst stimulates intuition, promotes visions and dreams, so it is recommended for divination and oniromancy, but also for working to increase extrasensory abilities, especially clairvoyance.
On a psychological level, amethyst helps to calm nervousness, as well as to stay focused.

Our commitment to quality
All our creations are made of high quality pewter, 97% pure and corresponding to the European standards (without lead, nickel, mercury, cadmium and antimony). The ear studs are made of stainless steel. All these metals are hypoallergenic.
The pewter alloy we use is the finest, its purity allows it to be used for the manufacture of tableware. This pewter alloy does not require any specific maintenance and is made to last for many years.
To keep your earrings for as many years as possible, we recommend that you remove them for swimming, sports and sleeping.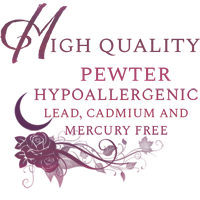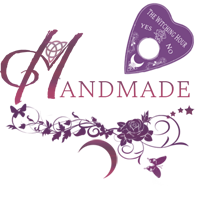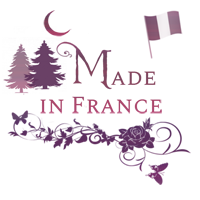 Data sheet
Compositions

Fine pewter, Stainless steel, swarovski crystals, Glass

Styles

Pagan, Celtic

Hauteur

6,9 cm

Gemstone

Natural amethyst
No reviews at this time.
Triquetra earrings with amethyst
(

49

EUR

)
You might also like
Stay ahead of fashion trends with our new selection.
4 other products in the same category:
Stay ahead of fashion trends with our new selection.