
Witchy jewelry and occult supplies crafter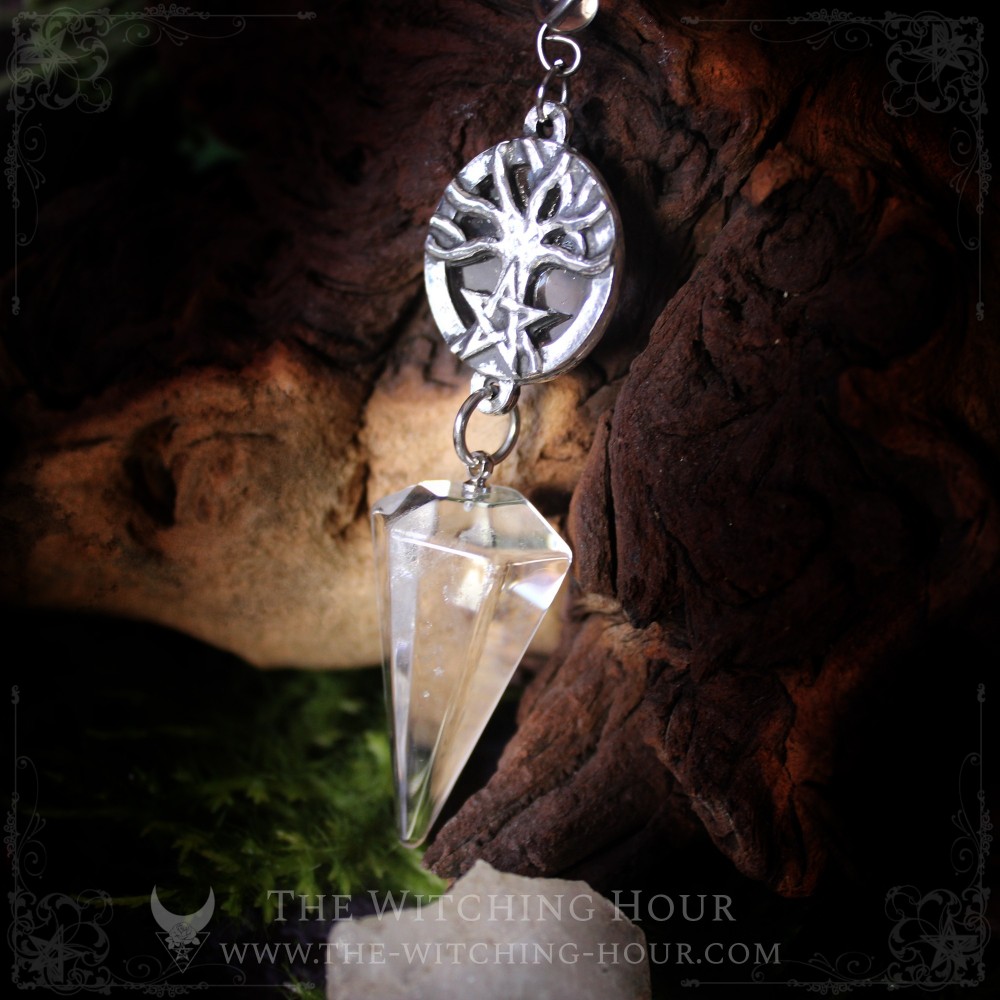 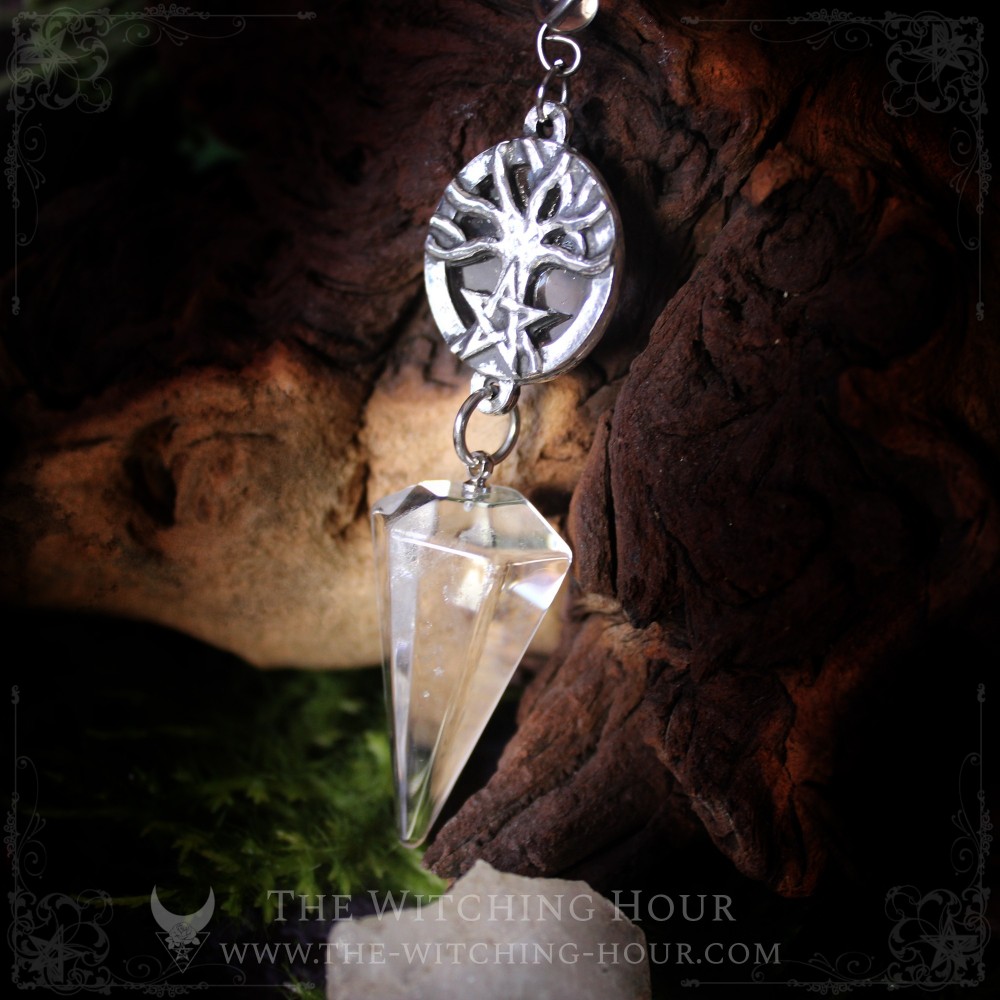 
Tree of life and pentagram pendulum - rock crystal
Delivery time from 10 to 30 business days, depending of the destination
Last items in stock
This pewter tree of life pendulum is decorated with a rock crystal pendulum stone and a rock crystal cabochon. The chain measures 20 cms, which allows a pleasant handling. It is surmounted with two rock crystal beads and a swarovski crystal drop.
Size of the tree of life + pendulum stone: 7,3 x 2,2 cm
Length of the chain (without pentacles): 20 cm
Average votes for this product
star star star star star
Based on
0
customers advices.
Secured payment

with bank card or Amazon Pay

Shipping from 2,50 euros on jewelry

(edit with the Customer Reassurance module)

Easy return

If you change your mind, you have 14 days to return your package (see conditions)
Tree of life and pentagram pendulum
This pendulum is an original creation of our brand
It has been designed and created in a totally artisanal way in our small French workshop
The stones being natural, their colour and details may vary slightly.
Symbolism of the Pentagram
The pentagram represents the elements (water, earth, air and fire) linked to the spirit. When it faces upwards, as it does here, the spirit is turned towards the sky, and symbolically towards spirituality.
Symbolism of the tree of life
The tree of life represents the union of earth and sky, and thus symbolically of materiality and spirituality, as well as, more broadly, of the macrocosm (the universe) and the microcosm (man). This makes it a particularly powerful symbol of everything that makes up life.
Properties of rock crystal
The main characteristics of rock crystal are the amplification of energy, the possibility of programming it and the memory. Indeed, unlike other stones, rock crystal allows us to program it by charging it with our intentions, no matter what the objective of this programming.
The rock crystal is also very useful in the context of spiritual evolution, as it helps to have a better lucidity on this level. It intensifies meditation, makes dreams clearer and is a very good ally for working with intuition and divination.
Our commitment to quality
All our creations are made of high quality pewter, 97% pure and corresponding to the European standards (without lead, nickel, mercury, cadmium and antimony). The chain and rings are made of stainless steel. All these metals are hypoallergenic.
The pewter alloy we use is the finest there is, and its purity allows it to be used in the manufacture of tableware. This pewter alloy does not require any specific maintenance and is made to last for many years.

No reviews at this time.
Tree of life and pentagram pendulum - rock crystal
(

51

EUR

)
Customers who bought this product also bought:
16 other products in the same category: