Pentagram pendulum with labradorite and larvikite
This pendulum is made of a beautiful larvikite hanging from a pewter pentagram surmounted by a large labradorite cabochon of 20 mm. Its stainless steel chain is decorated with a larvikite bead and ends on a small pewter pentagram surmounted by a labradorite cabochon. The chain measures 20 cm which allows a pleasant handling.
- Size of the pendulum + pentagram: 7,4 x 2,2 cm
- Natural gemstones
- Handmade
Secured payment
Bank card - Amazon Pay - Bank transfer
Orders shipped within 72h
Shipping with tracking number from 2,50 euros
*Available only on jewelry for Canada, USA and Europe, not available for retailers
Handmade creation

This pentagram pendulum is an original creation of The Witching Hour
It was designed and handmade from high quality materials in our small french studio
This pendulum is sold with a beautiful purple velvet pouch to keep it safe or simply to give it to your loved ones!

The meaning of the pentagram
The pentagram is a five points star representing the union of the spirit to the elements (water, earth, air and fire) in the univers (represented by the circle). This ancient symbol has always been considered as good and protective.

How to take care of your pendulum
This pendulum is totally handmade from carefully selected materials. The pentagram is made of 97% pure pewter, in accordance with European standards and is guaranteed without any substances potentially harmful to your health. The stones are naturals, and the chain is in stainless steel, which is a solid and hypoallergenic metal.
These metals also guarantee a long life to your pendulum and do not require special maintenance. However, it is advisable not to put your pendulum in water frequently, which could, in the long run, slightly alter the black patina used for the reliefs.
If you want to purify your pendulum for your esoteric practices, we recommend more olibanum incense or a rock crystal druse.
The salt method is particularly discouraged because it damages the stones.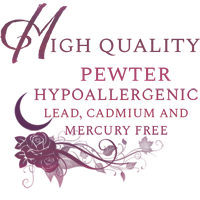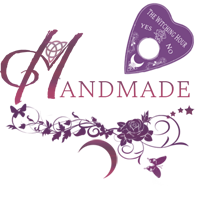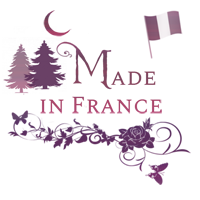 No reviews at this time.
Pentagram pendulum with labradorite and larvikite
(

56

EUR

)
16 other products in the same category: