w3c
w3c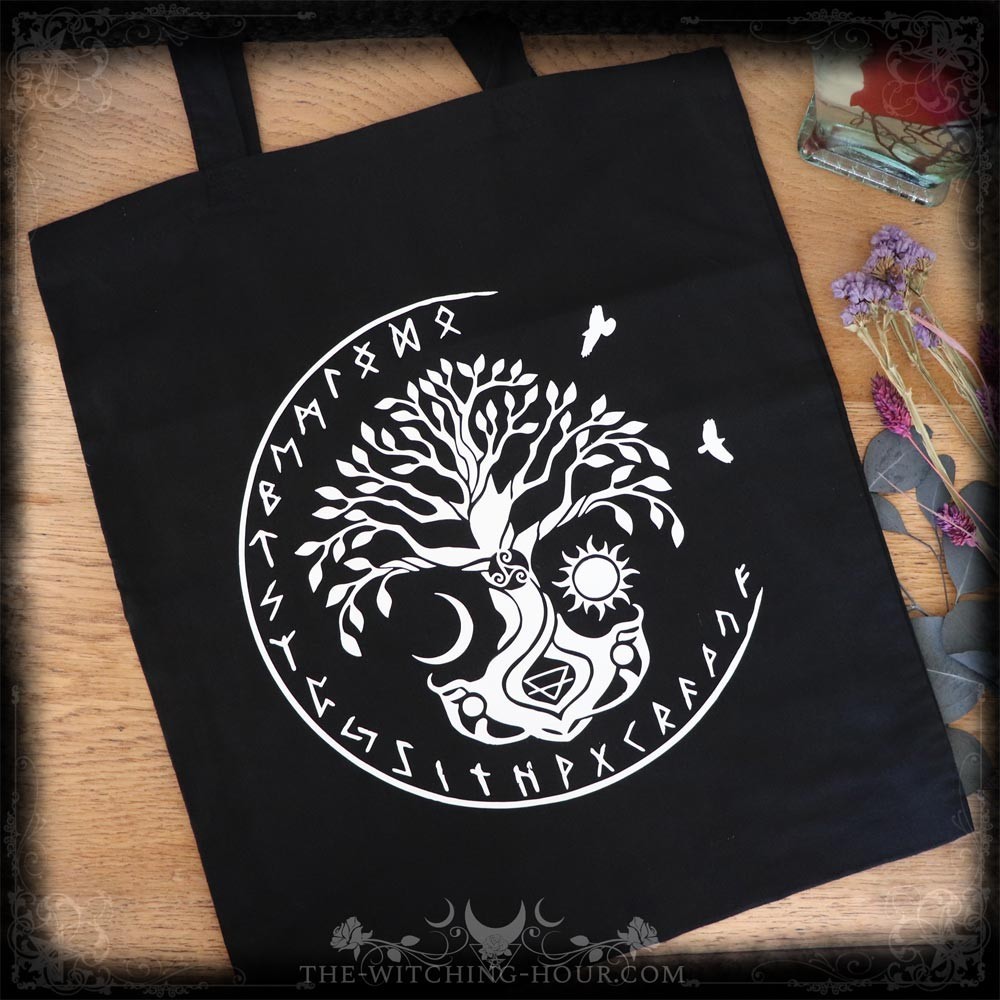 Shopping bag "Yggdrasil"
This 100% cotton totebag features the Yggdrasil tree of life symbol, surrounded by the 24 runes of the ancient futhark and the two Odin crows Hugin and Munin.
Exclusive design
Long 70 cm handles
Shopping bag measuring 38 x 42 cm
100% cotton, 145/m2 thick
Secured payment
with bank card or Amazon Pay
Shipping from 2,50 euros on jewelry
(edit with the Customer Reassurance module)
Easy return
If you change your mind, you have 14 days to return your package (see conditions)
Shopping bag
"Raven's Whispers"
Exclusive design

The design of this bag is an exclusive creation of our brand. It was designed and handcrafted in our small French workshop.

100% cotton

The fabric used to make this bag is 100% cotton and 145gr/m2 thick. The motif has been flocked onto the fabric..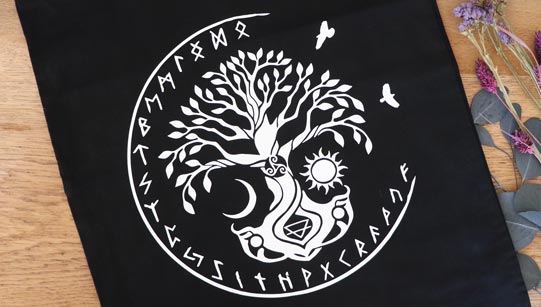 The soul of this design
Our inspiration for this design came, of course, from Yggdrasil, the tree of life or world tree, from which Odin hung himself in order to obtain the secret of the runes. That's why we've added the 24 runes of the ancient futhark around the tree, as well as the crows Hugin and Munin, Odin's faithful companions. The symbol of the earth is also present at the center of Yggdrasil's roots, symbolizing a connection to nature. The sun and moon represent the ambivalence of our universe, while the triskel refers to the other natural elements: water, air and fire.
Specifications
Shopping bag 100% black cotton
Image flocked on fabric by hand
Long 70 cm handles
Dimensions: 38 x 42 cm
No reviews at this time.
Shopping bag "Yggdrasil"
(

16

EUR

)
2 other products in the same category:
Stay ahead of fashion trends with our new selection.
Customers who bought this product also bought: