Fluorite pentagram pendulum
This fluorite pendulum is surmounted with a large pentagram adorned with a fluorite cabochon on the back. The pentagram is a symbol of the union of the spirit with the natural elements (water, earth, air and fire). Its 20 cm long chain ends in a small swarovski crystal drop.
- High quality pewter, 97% pure and hypoallergenic
- Natural fluorite
- Stainless steel chain (hypoallergenic)
- Handmade in our small french workshop
Secured payment
Bank card - Amazon Pay - Bank transfer
Shipping with tracking number from 2,50 euros
*Available only on jewelry for Canada, USA and Europe, not available for retailers
Satisfaction guaranteed
If you don't like your item, you have 14 days to return it to us (see conditions)
Handmade creation

Fluorite pentagram pendulum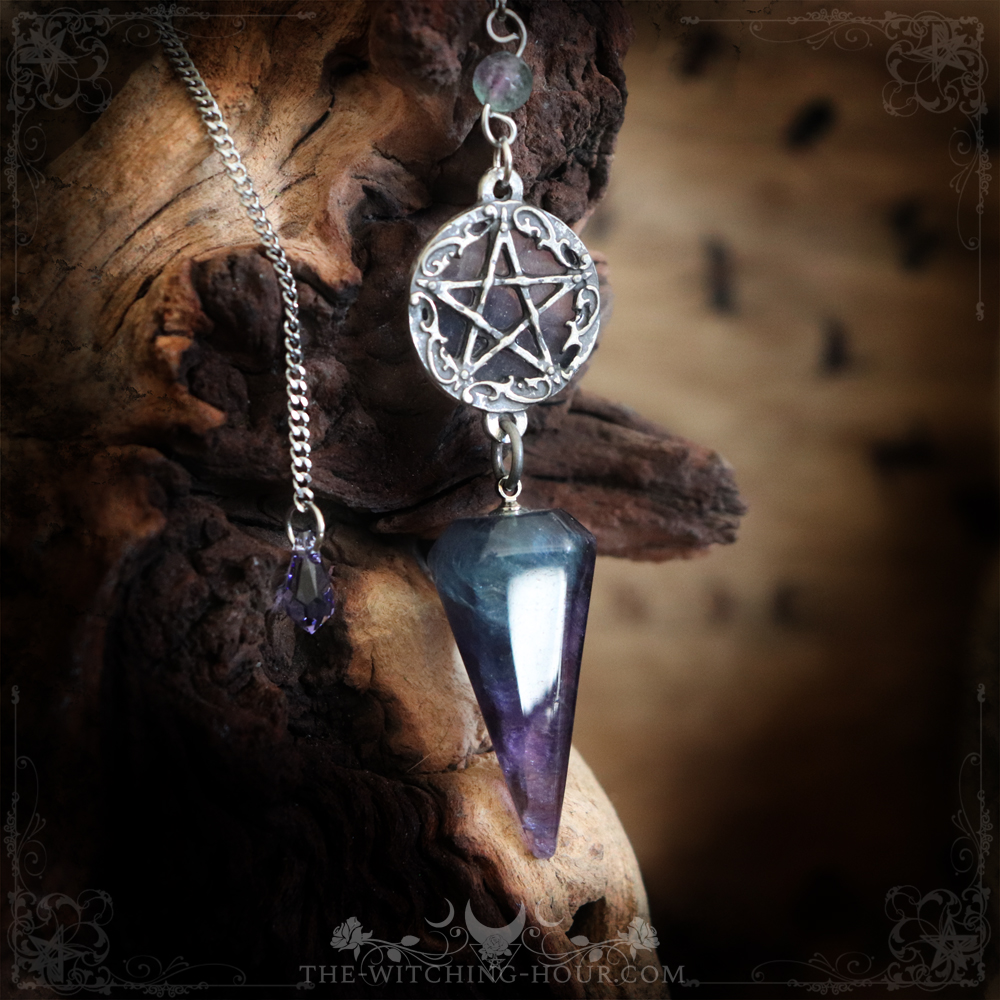 This pendulum is an original design of The Witching Hour
It was handmade from high quality material in our small french workshop
The stone is natural, so its color can be slightly different.
This pendulum can be used for divination, dowsing or spiritualism.

About the fluorite
Fluorite is a stone designed to protect against the influence of others by offering greater clarity of mind. It purifies and stabilises the aura, while bringing a sense of harmony. It helps to increase intuition, and is therefore particularly useful in divination.

How to take care of your pendulum
This pendulum has been handcrafted from carefully selected materials. The pentagram is made of 97% pure pewter, conforming to European standards and guaranteed without any substances potentially dangerous to your health.
The stones are natural, and the chain is made of stainless steel, which is a strong and hypoallergenic metal.
These metals also guarantee a long life for your pendulum and do not require any particular maintenance.
However, it is advisable not to put your pendulum in water frequently, as this could, in the long run, slightly alter the black patina used for the pentagram reliefs. If you wish to purify your pendulum for your esoteric practices, we advise you to use frankincense or a rock crystal druse. The salt method is not recommended as it damages the stones.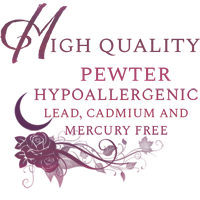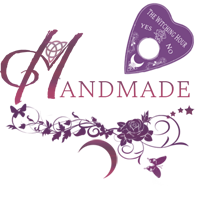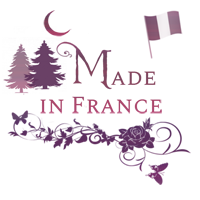 Data sheet
Compositions

Fine pewter, Stainless steel, Fluorite

Hauteur

7,2 cm

Largeur

2,2 cm

Length of the chain

20 cm

Gemstone

Fluorite
No reviews at this time.
Fluorite pentagram pendulum
(

48

EUR

)
16 other products in the same category: